"Darcy had walked away to another part of the room. She followed him with her eyes, envied every one to whom he spoke, had scarcely patience enough to help anybody to coffee; and then was enraged against herself for being so silly!"
– Pride and Prejudice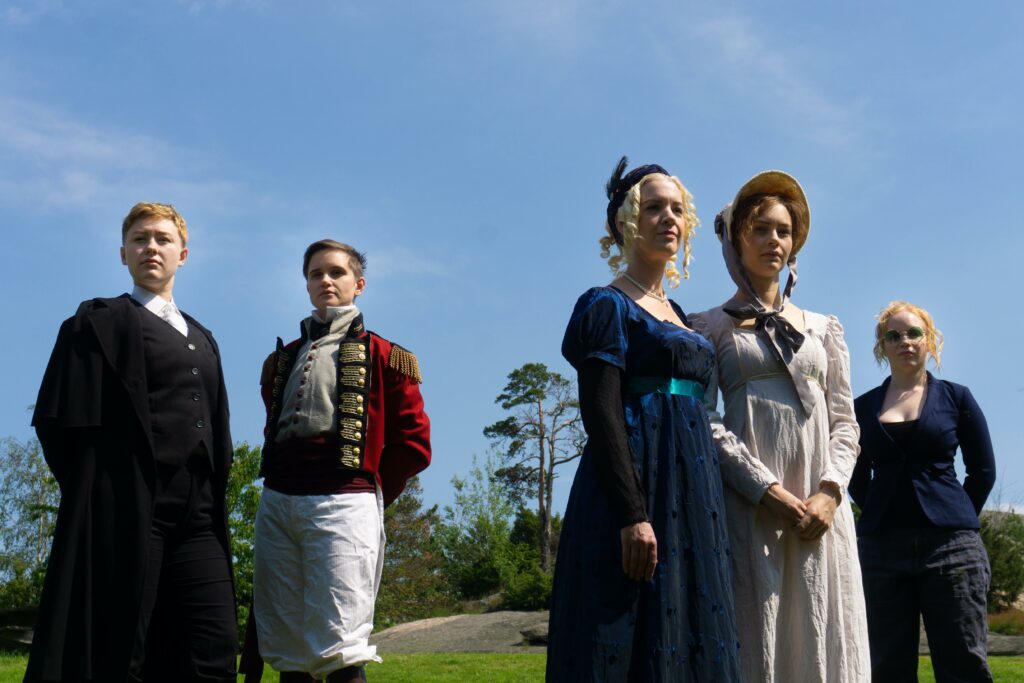 Have you ever wished you lived in a different time when things were simpler? Have you ever wanted to be romanced by Mr. Darcy? Have you ever wanted to elope with a handsome, but penniless officer? The Austen Experience is here to make your dreams come true. Come and live out your very own Austen fantasy in a country estate, with dancing, hearty walks and card-games. And be romanced by your very own Austen hero, supplied by the latest Company technology.
The Austen Experience is a larp by Atropos studios, that is inspired by the works of Jane Austen (and the movie Austenland and the series Lost in Austen) as well as the tv-show Westworld. It is set in the Android universe and takes place at a Company-owned Austen theme park with AI units and Androids.
At Rockelstad castle, Flen. 
Run 1: 20–23 March 2021 
Run 2: 23–26 March 2021