"She wanted to be alone. Her mind was in a state of flutter and wonder, which made it impossible for her to be collected. She was in dancing, singing, exclaiming spirits; and till she had moved about and talked to herself and laughed and reflected, she could be fit for nothing rational."
– Emma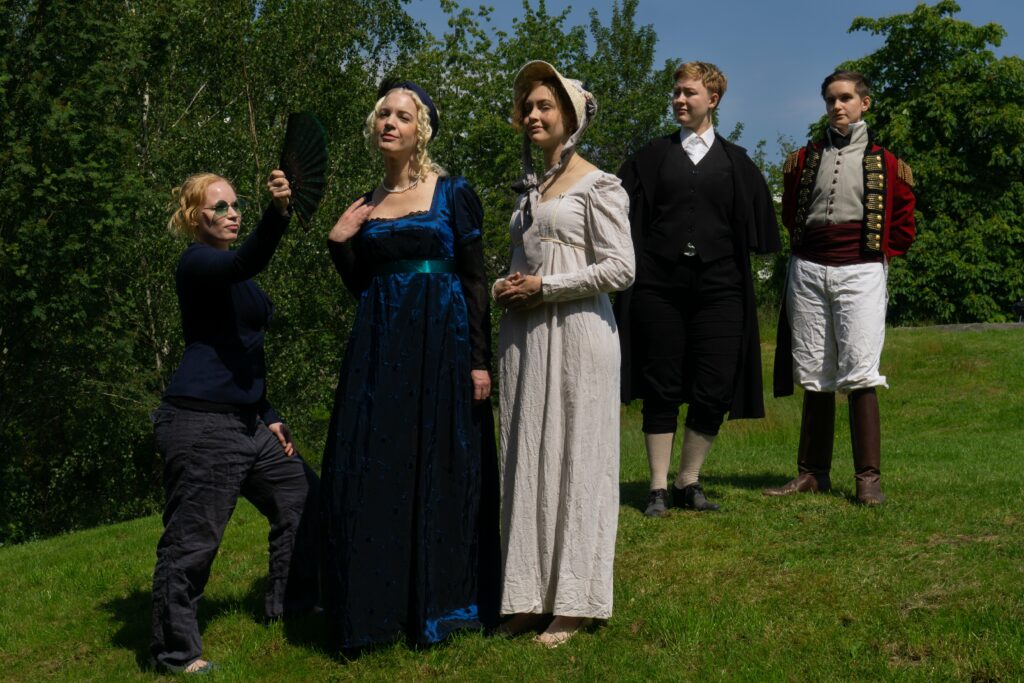 Sign up is open between 20 June and 30 June 2019. In the sign-up form you specify which groups you are signing up for, and if there are specific people you would not feel safe attending with, as well as some personal information about you. Sign up is individual – with 85% of the spots being decided by lottery. The rest will be cast, or reserved for people who have contributed to the larp.
At a later stage, after the sign-up period is over we will e-mail everyone, announcing if you have a spot or not. We will ask you to pay a non-refundable deposit of €50 to confirm your attendance (that will be deducted from your sign up fee). At this stage you will also find out which of the main groups that you belong to (Heroines, Heroes, Company staff, other staff).
After you have paid your deposit will send you a casting form, where you can specify what sort of character you want to play, who you would like to play with, and what your preferences are.
If you do not receive a spot you can choose to stay on the wait list, and we will contact you if a spot opens up.
Sign up for the waiting list here.